Drift Trike Factory is a small trike drifting crew located in the Western Arkansas region, originating in Mena, AR. As of July 2012, DTF hosts 10 crew members, with more showing interest.
The gang started like most others, one person bringing the idea of riding a tricycle down a hill sideways to a couple friends.
"After several hours of browsing on YouTube, Brad told me we needed to build big wheels. Unsure of his idea, I was obviously skeptical. I had no idea he wanted to build drift trikes. I didn't even know the sport existed!" –Matt Horner, DTF Founder
And so the process began. Countless days were spent researching usadrifttrikes.org and drifttrikes.com, learning from the pros and gaining knowledge of the sport, until finally we were ready to begin our builds.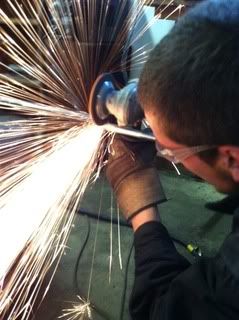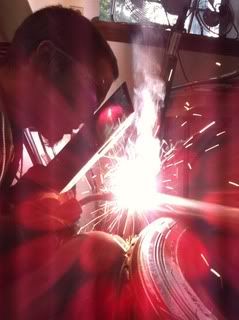 "Drift Trike Factory started simply as the name for the shop we currently use to build trikes. Once the shop will with 8+ guys every night building these things, it was clear DTF was more than our workshop." –Brad Basehar, DTF Founder
The DTF Crew rides Rich Mountain, a part of the Ouachita National Forest. Aside from the mountain, a few places are driftable inside the city limits of Mena. Although most of the guys are local drifters, Matt and Brad attended the ADTA Texas Shootout in Austin, April 2012, and plan to attend the Drift Wars competition in Ludlow, Vermont this fall. The Drift Trike Factory builds and traveling expenses were made possible through our sponsor Miller Signs and Graphix.
To follow Drift Trike Factory, please like our facebook page.
If you are in the area and would like to hang out and drift, shoot Matt "SouthPaww" a PM on the usadrifttrikes.org forums. His profile is viewable here.